Vet Ultrasound Services
We make pet imaging as convenient as possible for our patients and their owners by providing in-clinic diagnostic vet ultrasound services in our Rancho Cucamonga animal hospital. 
It is our goal to provide the best quality diagnostic veterinary ultrasound services in a timely manner. We will do our best to help make an accurate diagnosis (including obtaining samples/biopsies when indicated), and provide recommendations for further diagnostics and treatment.
This can help us provide a more thorough pet exam and ensure your pet is getting the care that they need to live a healthier, happier life.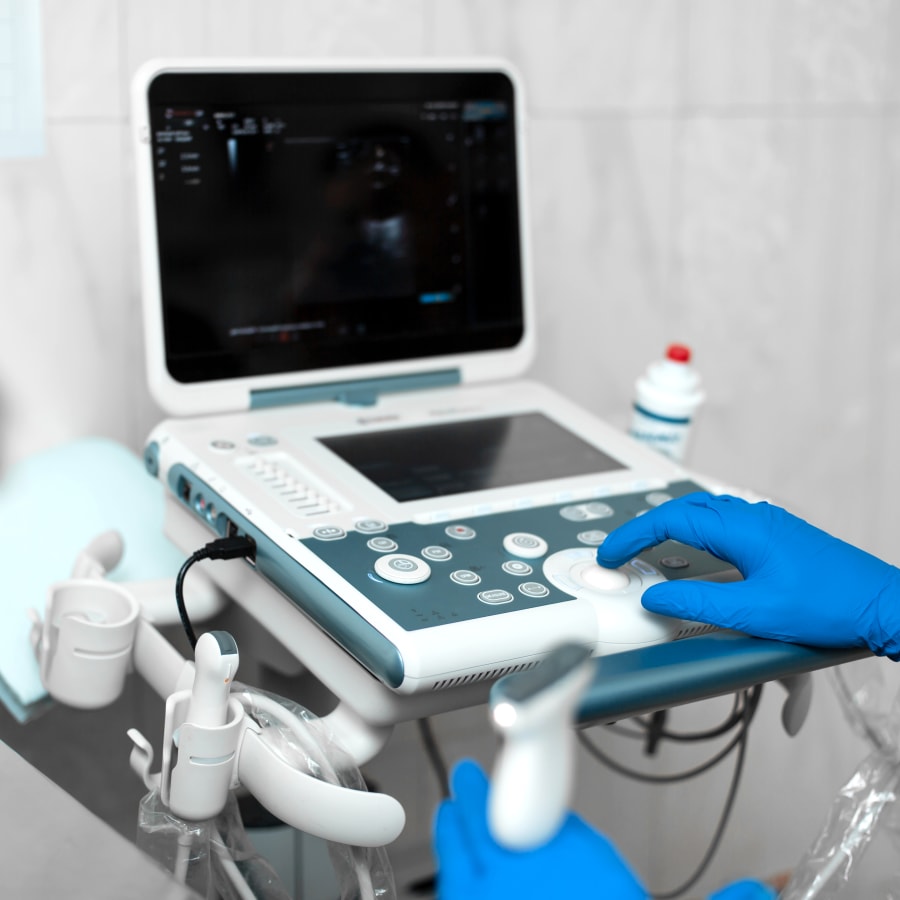 Ultrasound Partnership
ONCURA provides real-time ultrasound solutions for companion animals through their partnership with board-certified oncologists and radiologists at VetImage Inc., a mobile veterinary ultrasound company serving Southern California since 1997. 
Book an Ultrasound Service
Diagnostic Imaging
Ultrasound examination is a minimally invasive diagnostic imaging tool utilized to view a patient's internal organs including:
Heart
Liver
Gallbladder
Spleen
Pancreas
Kidneys
Bladder
Uterus (pregnancy check)
Real-Time Imaging
If you are looking for a vet clinic with ultrasound services in Rancho Cucamonga we can help.
With the ability to capture images in real time, ultrasound technology allows our doctors and technicians to observe live tissue and organ movement so that we can observe the patient's blood flow and heart valve functions.
Ultrasound imaging is obtained through high-frequency sound waves that pose no threat or adverse effect on the body. The sound waves make echoes that form pictures of the tissues and organs on a computer screen (sonogram).
Rancho Regional Veterinary Hospital welcomes referrals from other veterinarians and is accepting new patients in Rancho Cucamonga for our pet imaging services.