About Us
Rancho Regional Veterinary Hospital is a state-of-the-art, full-service, small animal veterinary hospital providing comprehensive medical, surgical and dental care to Rancho Cucamonga and the surrounding areas. We provide a broad spectrum of diagnostic procedures through in-house testing and the use of external laboratories. We also work closely with specialists in the field of veterinary medicine to aid in the most current and complete care for our patients. Our facility includes a well-stocked pharmacy, in-hospital surgery suite, in-house digital X-ray capabilities, a closely supervised hospitalization area, ultrasonography, laser surgery, full dental suite (including digital dental X-ray and root canal therapy), and indoor boarding kennels with an indoor play area. We are also available for routine and medical bathing.
At Rancho Regional Veterinary Hospital we strive to offer not only sound advice, but also optimal veterinary care. This allows you to enjoy your companion for a maximum number of years. Our job is not only to treat your pet when he or she isn't feeling well, but also to help you learn how to keep your best friend happy and healthy. We are invested in creating and maintaining a healthy and long life for your pet. We understand the crucial role they play in your family, and want to provide quality veterinary services to ensure that they continue to do so.
---
Our Doctors
We utilize the safest available anesthetics to provide an extra margin of safety, especially for our older or high-risk patients. Using the most modern equipment, the patient's vital signs are monitored during all anesthetic procedures.
Dr. Christopher Berg is native to Southern California and grew up in Claremont. Dr. Berg attended Ross University, School of Veterinary Medicine and completed his clinical year at the University of Missouri, Columbia. Upon Graduation in 2003 Dr. Berg obtained a position as an associate in a high quality, fast paced, multi-doctor practice in the South Bay…
---
Dr. Susan Bohrer
is native to Austin, Texas and moved to Southern California in 2004. Dr. Bohrer is a graduate of Ross University, School of Veterinary Medicine and completed her clinical year of training at the University of Missouri, Columbia.
---
Dr. Angela White
grew up on a rural farm in Southeastern Ohio, graduated with a biology degree from The Ohio State University and earned her registered veterinary technician (RVT) credentials from Columbus State.
---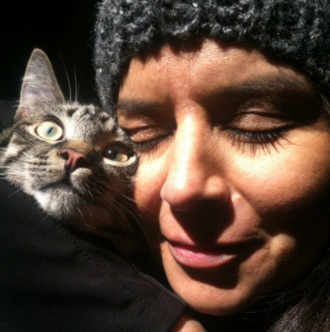 Dr. Chazaro
came to Rancho Regional Animal Hospital as an associate veterinarian in the late summer of 2016. She graduated from UNAM in Mexico City in 1996 with a degree in Veterinary Medicine and has been in the US for over 17 years involved in the field.
---
Dr. Kim De La Peza 
is a Southern California native. She Graduate from California Polytechnic University, Pomona with honors before completing her DVM degree at Michigan State University.  After graduation, she completed a rigorous small animal rotating internship at VCA Sacramento Referral Center in Sacramento, California.